keep on keepin' on
It takes desire to make a difference... or so that's what they say. But I believe it.
I grew up in a poor family, the eldest daughter of four kids. Raised by a single mother, I had a hard time understanding value. I didn't put much value into things because one moment it was there, the next it was gone. Therefore, my motivation for anything was almost nonexistent.
As far as education, it was far from my family's priority. My oldest brother dropped out of high school when he was 16 years old. By 19, he was in and out of prison. In 2005, when I graduated from high school and left to a 4-year University, I thought I was done fighting. I was wrong.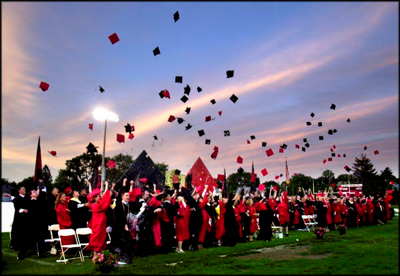 Being the first person in my family to break this barrier, I had a lot going against me. But along the way, I have done a tremendous amount of growing up. Whether it's learning to live on my own, standing up for myself, or discovering my true passions in life, the ongoing challenges brought with them many opportunities. Those very things led me to where I'm at today:
FIDM
.
"When you encounter a challenge, find a way through it. If your first effort doesn't do the trick, make another effort, and another, until success is yours."
- Ralph Marston
I found that my deep passion and compelling purpose is where I draw endless motivation. I've also discovered that it takes
persistence
. No amount of money, no length of education, and no measure of talent can get me anywhere unless I am driven, passionate, and persistent.
--T
Labels: Blogging, Motivation/Inspiration