FIDM DEBUT 2011 Runway Show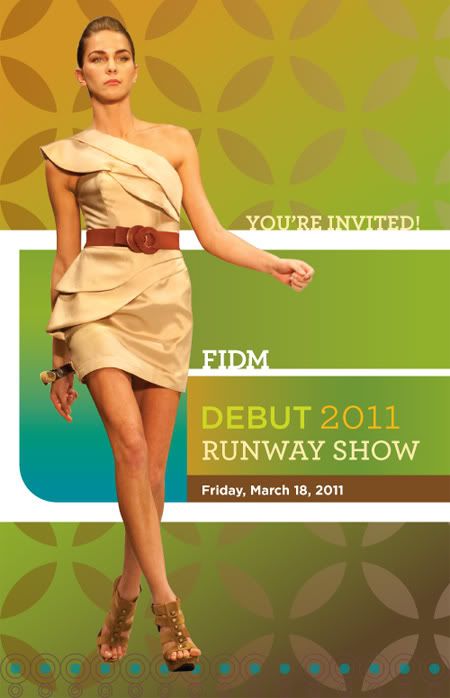 We are excited to announce that our 2011 FIDM Debut Runway Show will take place on Friday March 18th at the Barker Hanger in Santa Monica.
If you are interested in attending this event, carefully read the information below.
Starting at 5:00 p.m. on Thursday, February 17th, you will be able to reserve your ticket online by clicking on the link below.
You will be required to:
• Enter your full name, student ID number, and complete mailing address.
Only one (1) ticket will be issued per student.
RESERVE YOUR SPACE NOW!
Tickets will be mailed and are assigned a first-come, first-serve basis. The reservation site will be available until Friday, March 4th or until the shows are sold out. You will be asked to present your ticket prior to the show in order to attend.
The college is not responsible for any tickets that are returned due to incorrect address information.